ROAMING SERVER
ROAMING LIKE AT HOME AT NO COST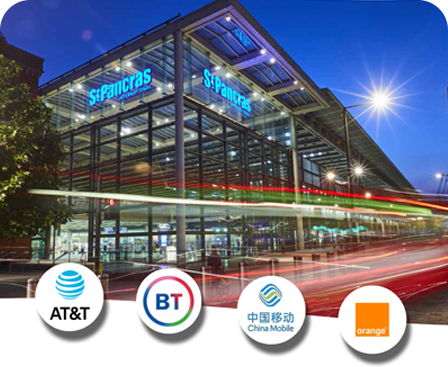 Improve the QoE of your existing Wifi network with a "zero click" secure connectivity sponsored by our tier 1 GSM partners
WIFI A BUSINESS CRITICAL TECHNOLOGY

Due to the surge in demand for wireless data connectivity, the current 3G/4G operator networks are pushed to the capacity limit in many geographical crowed areas.
Therefore, they are ready to turn to seamless Wifi offload through partnership with large venues able to provide carrier-class Wifi networks.
Meteor Network as a public Wifi operator, having installed more 3000 Wifi networks (hotels, restaurants, municipal buildings, touristic venues, transport hubs, retail outlets, business centers..) and being a Member of the Wireless Broadband Alliance, has designed the Zero Click RLAH Roaming Server to provide the Missing link between the large venues and the 3G/4G tier 1 mobile operators.


THE QOE ON A WIFI NETWORK

Enhancing the customer quality of experience (QoE) has always been a primary concern for large venue owners and mobile operators. Wifi has existed for years but the technology and standards for seamless and secure interworking with mobile networks has emerged only recently.
Connecting to public Wifi services from a smartphone, tablet or laptop id often a long and tedious affair involving SSID's choice, credit card numbers, emails, SMS, codes, passwords, terms and conditions approval …
The Zero Click solution provided by Meteor is based on the most recent standards such as EAP-SIM and Hotspot 2.0 authentications. Entering a stadium, a hotel, an airport, a convention center for the first time, in a foreign country and being automatically connected to the Wifi network, with the device still in your pocket, is a dream come true for any nomadic digital user in the world.


A BUSINESS OPPORTUNITY FOR LARGE VENUES

Seamless Wifi roaming is now the new mass-market business opportunity for large venue managers because all the major tier 1 MNOs are eager to pay for this vast service improvement which is seamless Wifi offload in sites such as stadiums or entertainment arenas where Wifi is the only high capacity solution.
Having been in that roaming business for more than 10 years and having a Neutral Host approach makes METEOR Network the perfect partner for both Venue owners and MNOs


THE ZERO CLICK RLAH SOLUTION

The solution is a physical or virtualized roaming server that :

Is a robust, scalable, high availability AAA service management platform taking care of authentication, access authorization, session management, accounting, statistics and reporting in conformity with all our MNO international partners
Is compatible with any existing Wifi infrastructure (Access points, Wifi controllers and Captive portals)
Requires only a few configuration steps on the venue local network (typically half a day)
Has no capex cost and only a three month notice for contract termination
Is fully compliant with all the French, English and European legislations around public Wifi (RPEC, GDPR, Logs conservation, …)